You are currently on the:
CMHA National
Visit our provincial websites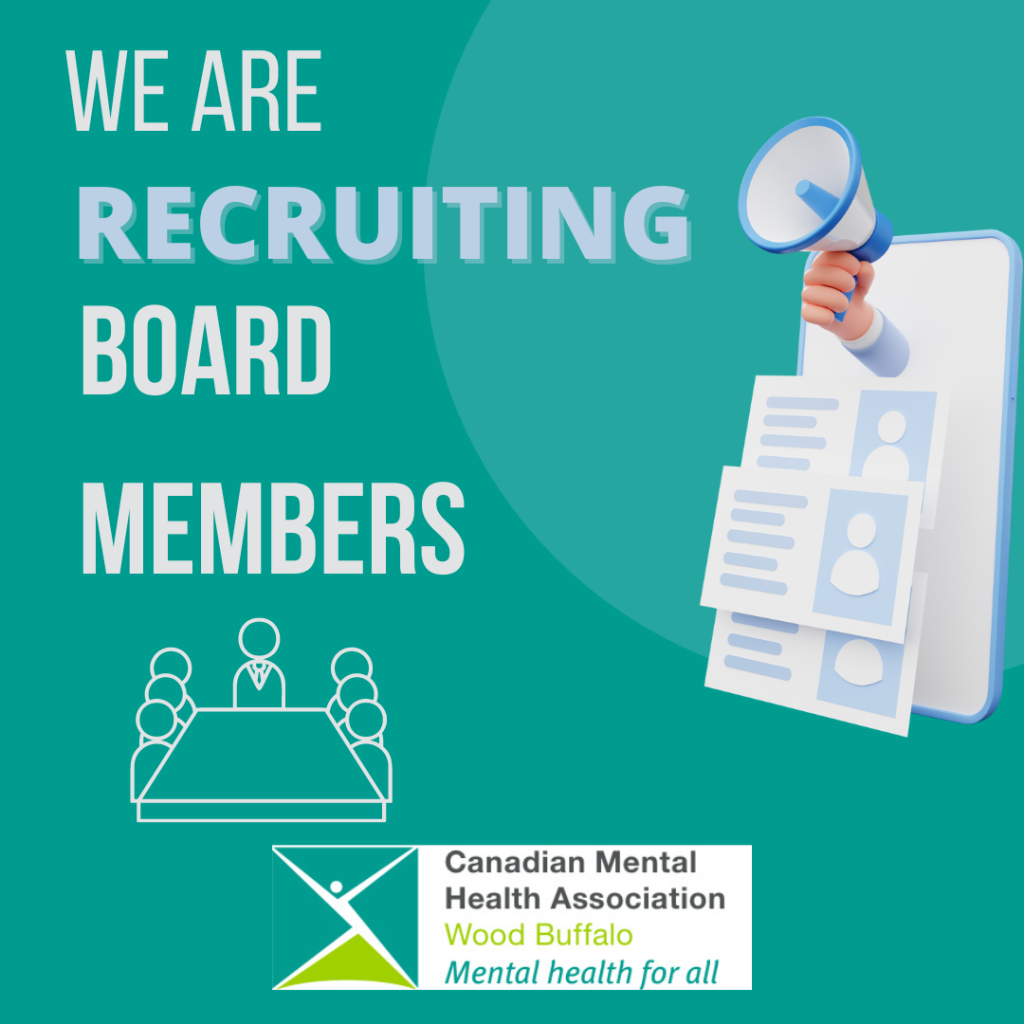 CMHA Recruiting Board Members
Oct 19, 2022
Are you interested in getting involved with a progressive, dynamic organization that seeks to make a difference in the lives of people with mental health & addictions challenges? Would you like to share your board experience and your talents while contributing to improved mental health and addictions supports and services? If you are, then the Canadian Mental Health Association Wood Buffalo Region is inviting you to join our Board of Directors.
At CMHA Wood Buffalo we aim to strengthen our community presence and diversity through welcoming board members with a wide range of world views, including people with indigenous perspectives and those who will add clinical or academic expertise in mental health, substance use and other core knowledge areas. We also welcome those with expertise in various levels of government as well as those with legal, real estate, accounting and finance experience.
CMHA Wood Buffalo is a governance board with meetings held on the last Monday of every month, excluding July, August and December. Board Members are requested to serve on at least one committee, which may meet more frequently, and assist with fundraising events. Terms are for two years which are renewed at the Annual General Meeting.