February 4, 2021
All Day
Add to Calendar (iCal)
Add to Google Calendar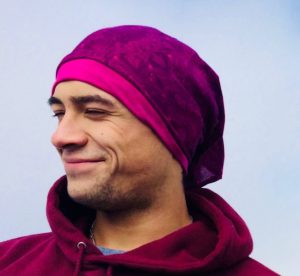 On February 4th Julio Florez will be once again celebrating his son Benjamin's birthday, who died from an overdose in 2016.
In Alberta, from January 2020 to October 2020, there was 904 Opioid Overdose related deaths. That's a tragic average of 3 people a day!
Julio and his daughter, Katrina Florez, will be doing a 12 hour walk in the Birchwood trails in Ben's memory. Julio asks that you please join him in a Covid-19 compliant manner, by walking in the Birchwood Trails, going for a walk close to your home, or getting active wherever you may be. Share on social media by using the hashtag #BirchwoodforBen to join Julio and Katrina in Ben's honour.
Please join us on the journey to raise awareness and support mental health in our communities by Waking for Ben, or donating to https://www.canadahelps.org/en/pages/birchwood-for-ben-2/ 
Julio's message is, today, more than ever it's so important that:
We speak more and more openly about mental wellness
That we seek professional help
That we stay physically active as a way of promoting mental health
"If by sharing our pain, we can celebrate Ben's life and prompt at least one person to take action on their mental wellness or on helping anyone, we will feel his passing continues to contribute to something greater! He was a very gentle and kind young man! We love him and are very proud of him!" – Julio Florez
Men and Suicide – Statistics
Middle-aged men (40-60) die by suicide more than anyone else, including young people and women (Statistics Canada, 2019).
3,058 In Canada, in 2019, there were 4,011 suicides. 3,058 of these suicides were male.
1,169 Men aged 45-64 have the highest number of suicides.
3X Women attempt suicide 4x more often than men, but men die by suicide 3x more often than women.
Resources:
If you or someone you know is thinking of suicide, you can call the 24/7 Mental Health Crisis Line: 780-743-HELP (4357)
Opioid – Statistics
According to Alberta September 2020 Opioid Response Report:
449 people have dies from an apparent unintentional opioid poisoning so far in the first six months of 2020.
In the second quarter of 2020, 301 individuals died of an unintentional opioid poisoning.
On average, in the first six months of 2020, 2.5 individuals died every day in Alberta as a result of an unintentional opioid poisoning.
In the most recent quarter, 284 people died from an apparent unintentional fentanyl-related poisoning
Resources: