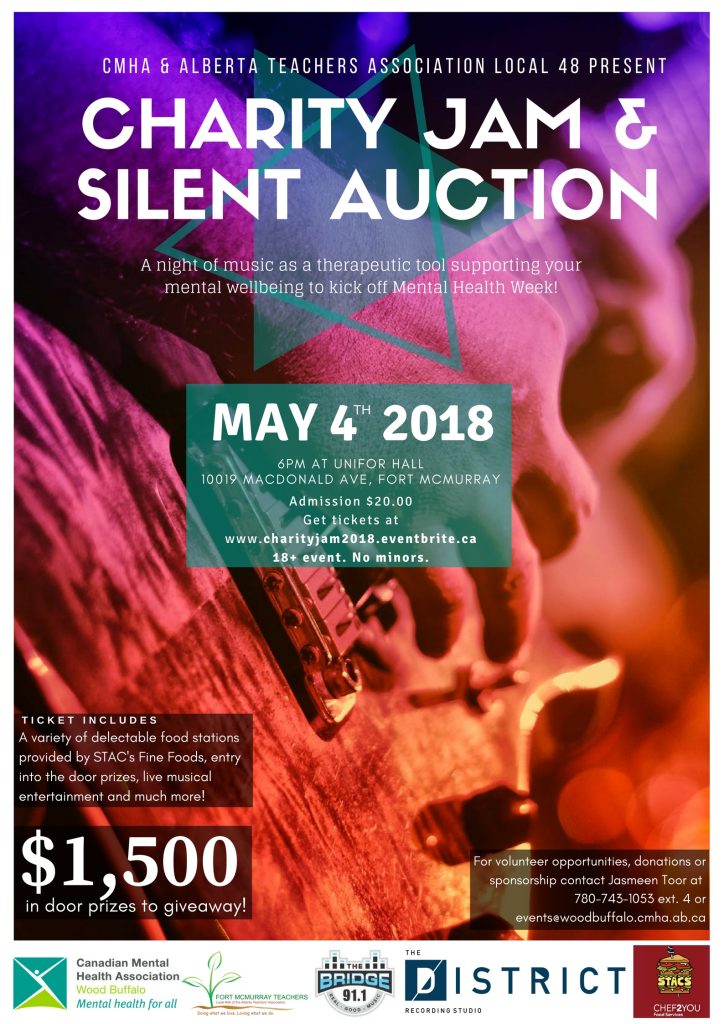 To kick off CMHA's Mental Health Week, we are hosting our 8th Annual Charity Jam & Silent Auction on May 4th 2018 at the Unifor Main Hall at 6pm. We have collaborated with The Bridge 91.1, Keyano College and ATA Local 48 to make this event a success. Stac's Fine Foods will be providing a delicious menu consisting of a Deluxe Nacho Bar, Mini Baked Potato Station and more! Come join us for a night of live music, drinks, and silent auction!
This is an event that is meant to encourage positive mental health by GETTING LOUD about mental health. What does it mean to GET LOUD? To GET LOUD means speaking up to stop discrimination against people struggling with mental illnesses. It means taking action and using your voice to raise awareness and build support – for yourself and for those around you.
Tickets available on Eventbrite
If you have any question please email events@woodbuffalo.cmha.ab.ca otherwise buy your tickets and join us for a great evening.